About the Show
The MYBA Charter Show, a professional trade show with a long history and dedication to quality, is a business occasion and a true celebration of yachting. It brings together the world's leading luxury charter professionals and provides them with the opportunity to appraise some of the finest yachts available for charter, meet with captains and crew, and explore an exceptional array of ancillary services. The Chefs' Competition places the benchmark high, the seminars are enlightening and the social calendar provides excellent networking possibilities.
The 34th MYBA Charter Show will be held in Marina Molo Vecchio - Genoa from Monday 22 April to Thursday 25 April 2024. The onsite Show Managers, Pesto Sea Group, are working closely with MYBA to ensure the success of the next Show with the introduction of an innovative set up and an enriched social agenda. The historic centre of Genoa, the largest in all of Europe, is a sumptuous and fitting backdrop for the Show and one that is well worth exploring if time permits.
This is the place to be in April if yachting is your business and your passion!
Link to MARINA MOLO VECCHIO on Google Maps: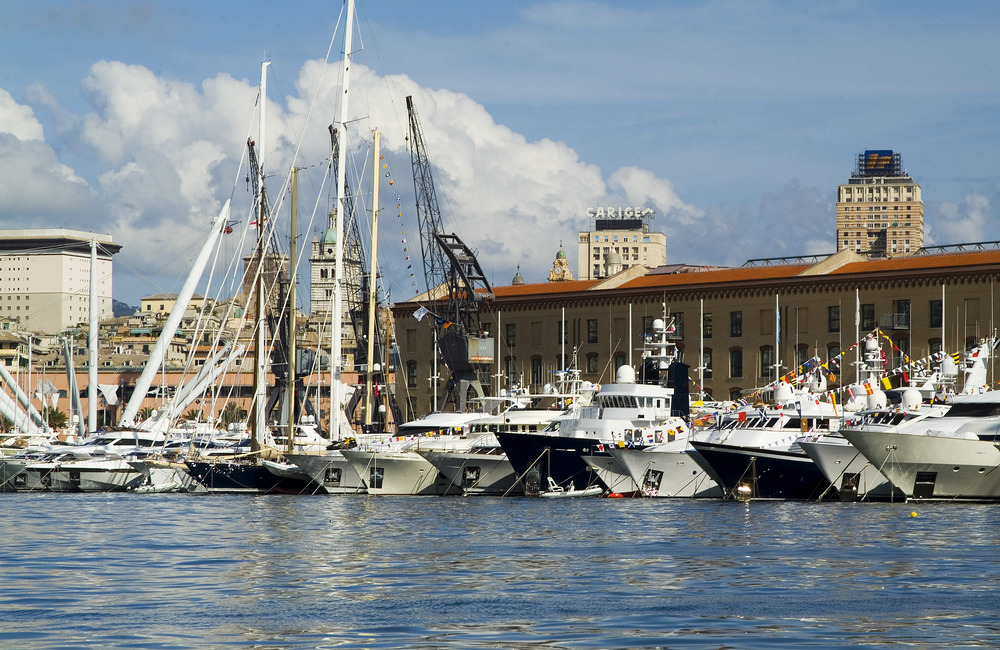 How to Get Here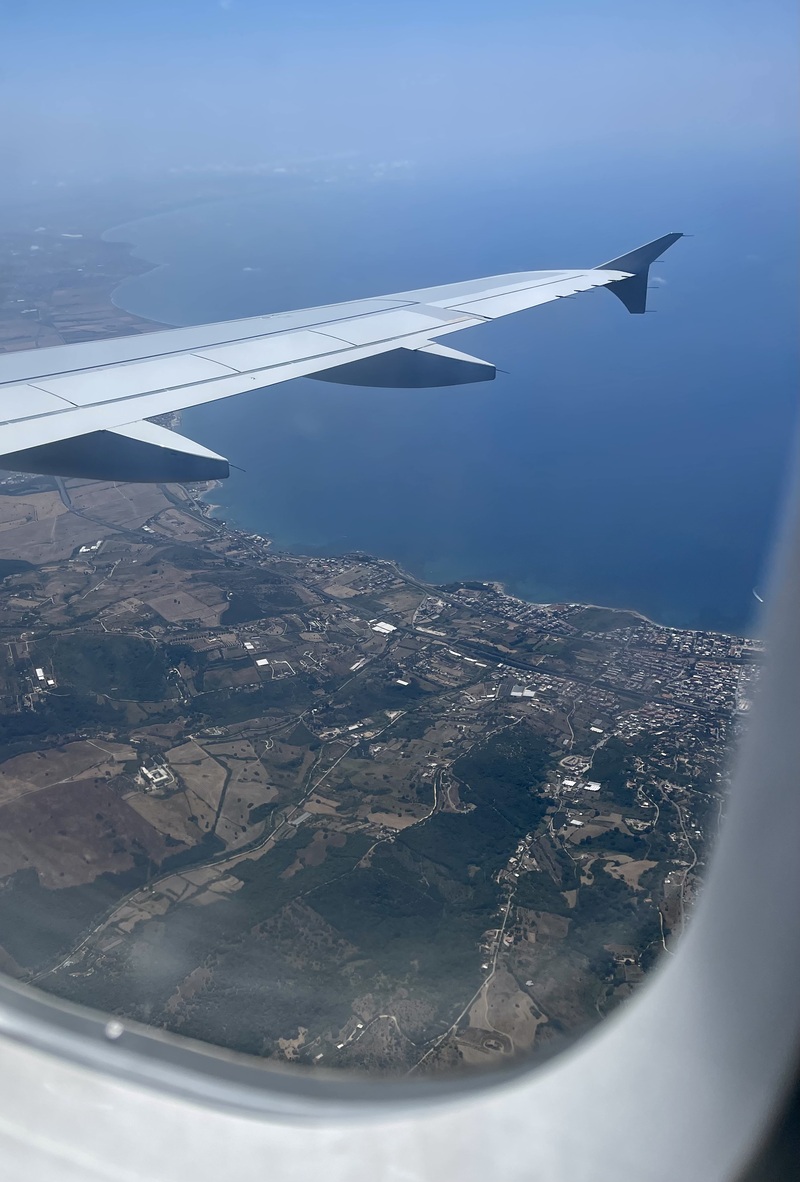 By plane
Genoa International Airport is situated less than 10 km away from Marina Molo Vecchio and offers a dedicated hub for helicopters and private flights. Taxi and transfer services are readily available to/from Marina Molo Vecchio and the city centre.
By train
Marina Molo Vecchio is located 2km from Piazza Principe and 3 km from Brignole, Genoa's two major railway stations. There are frequent train connections with the French Riviera, Milan and other main Italian cities.
By car
The closest motorway way exit to Marina Molo Vecchio is Genoa Ovest which, through the Sopraelevata (flyover that passes above the city centre), allows you to reach the marina in a few minutes. Multiple parking options are available in the area (see map). MYBA Charter Show participants are entitled to a 30% discount on tariffs in the indicated car parks. Once parked, you can request discounted tickets at the Show Reception desk.
When organising your call in Genoa, please note that:
Yachts over 300 GRT need to appoint a local ship agent in advance, in order to fulfill compulsory pre-arrival formalities
For yachts over 500 GRT Pilot on board and Port mooring assistance are compulsory
Sailing yachts with more than 60 mt air draft must inform Marina Molo Vecchio in order to arrange their entry
Arrival procedures:
One hour before entering the Port please call Genoa Port Pilots on VHF channel 12
While approaching the Port Area please call Genoa Traffic on VHF 11 and stand by on VHF 16
Once inside the Port, please call Marina Molo Vecchio on VHF channel 71
Dock assistance:
Marina Molo Vecchio dock attendants are on standby on VHF channel 71. They are ready to assist you during mooring manoeuvres, hand you the ground lines from the dinghies, take your stern lines from the dock and finally provide water, shore power and internet connection.
About Genoa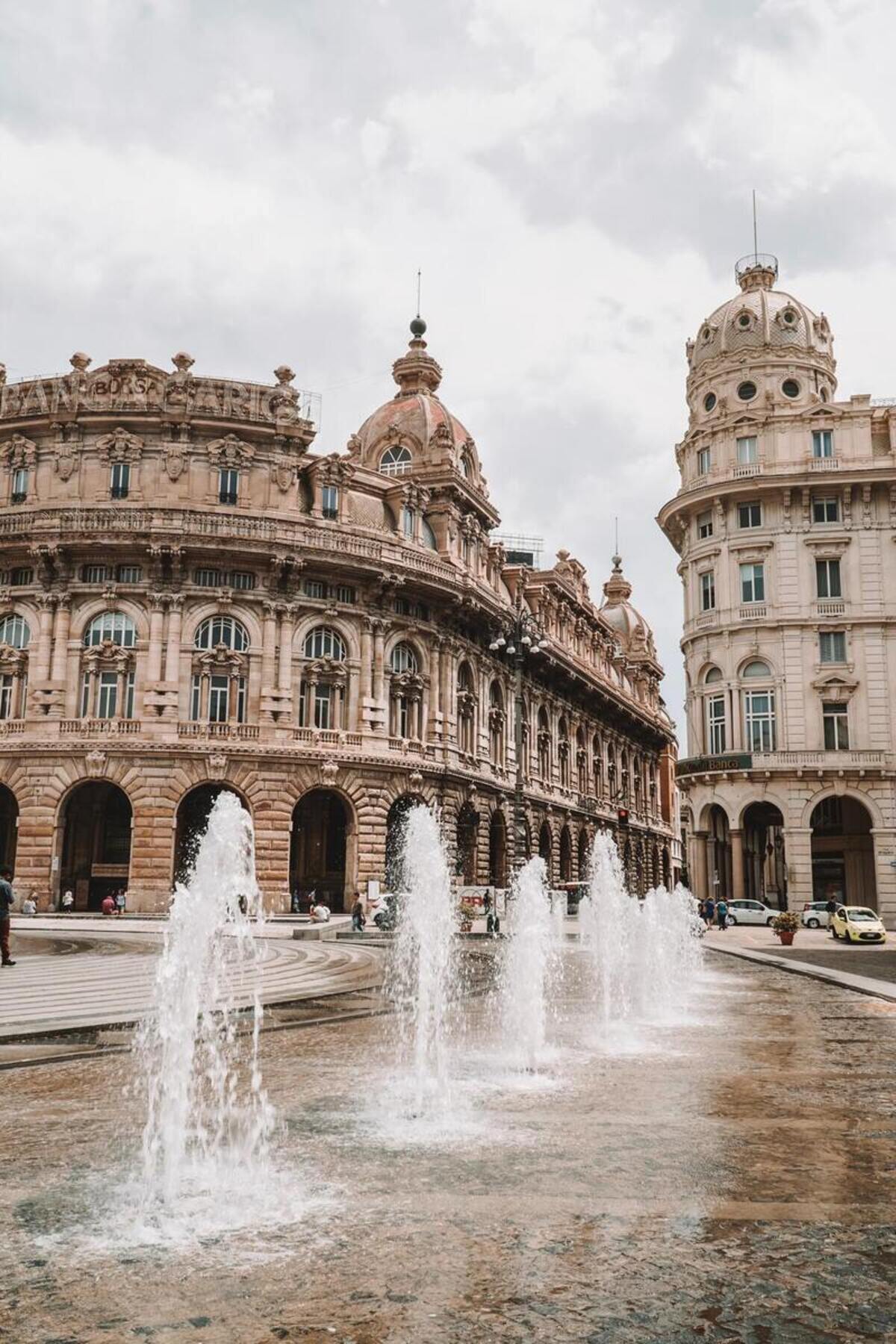 The city
Genoa: a treasure to be discovered one step at the time!
A port by vocation in the heart of the Italian Riviera, Genoa represents the perfect "door to Italy" for a yacht cruising in the Med. As one of Italy's most ancient maritime republics, Genoa has been a hub of trade and cultural exchange for centuries. The city's historic center, with its narrow medieval streets and majestic palaces, is a testament to its past grandeur. Visitors can explore landmarks like the Rolli palaces -UNESCO World Heritage site-, the imposing Palazzo Ducale and the medieval city walls, which offer glimpses into Genoa's fascinating past.
When it comes to leisure activities, Genoa has something to offer for everyone. The city boasts a vibrant cultural scene, with numerous museums and art galleries showcasing works by renowned Italian and international artists. Additionally, shopping enthusiasts can stroll through the picturesque streets of Via XX Settembre, Via Roma and Via Garibaldi, homes to elegant boutiques and high-end fashion stores. For those seeking a taste of local culture, the Genoa Opera House presents captivating performances that bring the magic of Italian opera to life.
No visit to Genoa would be complete without indulging in the delectable Ligurian and Genoese cuisine. The city is famous for its pesto sauce, made from fresh basil, pine nuts, garlic, Parmesan cheese, and extra virgin olive oil. Seafood lovers will delight in the abundance of fresh catches from the Ligurian Sea, including the iconic Genoese-style fish stew known as "buridda." Ligurian focaccia, with its fluffy texture and fragrant toppings, is also a must-try for all of your meals.
Genoa's fascinating history, diverse cultural offerings, mouthwatering cuisine and proximity to other remarkable destinations make it an ideal host city for the MYBA Charter Show 2024. Whether you're interested in exploring the city's past, indulging in its culinary delights, or embarking on exciting day trips, Genoa promises an unforgettable experience for all who visit.
The surroundings
Beyond the city limits, Genoa serves as an excellent base for exploring the surrounding regions. With its geographically strategic location, indeed it presents a unique opportunity to explore and experience the depth and breadth of Italy's cultural, historical, and culinary riches.
To the East and West of Genoa lies the Italian Riviera, a coastal belt renowned for its scenic beauty and iconic villages. The east coastline boasts the unique hamlet of Camogli, the scenic Santa Margherita and the exclusive Portofino, each offering a unique blend of Italian charm and beauty. Nearby, it is possible to reach Cinque Terre, a UNESCO World Heritage site, enchanting with its picturesque villages and stunning coastline. On the other side, the west coast offers the cities of Noli, Varigotti and Bergeggi, famed for their splendid beaches and vibrant fun. Alassio provides excellent shopping opportunities in local boutiques, while Borgio Verezzi immerses visitors in rich culture and history.
Further inland, Genoa provides a pathway to some of Italy's most celebrated cities. The cosmopolitan and fashionable allure of Milan, renowned for its fashion and design scene, the historical richness of Torino and the artistic bounty of Firenze are all within easy reach from this central vantage point.
For those inclined towards gastronomic experiences, Genoa is in close proximity to several acclaimed wine and food regions. The picturesque landscapes of Tuscany, with its rolling hills and spectacular scenery of vineyards and olive groves and, for wine enthusiasts, the Langhe region that offers the opportunity to taste world-class wines such as Barolo and Barbera while enjoying breathtaking views of the vine-covered hills.
---
---
---
© 2022 MYBA CHARTER SHOW. ALL RIGHTS RESERVED
MYBA