Our sponsors
A special thank you to our sponsors for their generous support.
OFFICIAL SHOW and CHEFS' COMPETITION
MEDIA SPONSOR

Robb Report is luxury without compromise, synonymous around the world with the best of the best.
For 40 years Robb Report magazine has served as the definitive authority on connoisseurship for ultra-affluent consumers.
Robb Report showcases the products and services available from the most prestigious luxury brands around the world, but it also provides its sophisticated readership with insights to a range of subjects including luxury automobiles, yachts, real estate, travel, private aviation, art, wine, fashion, watches, fine jewellery, and much more.
It is the essential luxury resource.
Website: https://robbreport.com
Name
Sponsor type
Company profile
ACrew
PLATINUM

ACREW is a network of over 15,000 Captains and Crew. We are proud to be the leaders in skill development onboard Superyachts and we highly value Crew both as individuals as well as in teams.

Website: https://www.acrew.com

BWA YACHTING S.A.
PLATINUM

BWA Yachting is a worldwide yachting services provider that exists to help captains, crew and managers with the increasing demands of managing a superyacht. Our global teams in the the Med, Northern Europe, Caribbean and the Americas offer a broad range of marine and hospitality services, our local knowledge, worldwide insight and advice, and provide assistance that simplifies lives onboard.

Website: https://www.bwayachting.com

MB92
PLATINUM

MB92 Barcelona, part of the MB92 Group, it is fully dedicated to the superyacht industry that provides service-refit, repair and maintenance wotks to more than 100 superyachts per year with lenghts up to 200 metres. A dedicated team of over 150 professionals offer a comprehensive service on every vessel from pre-project, during the stay in the facilities in Barcelona and following departure.

Website: https://www.mb92.com

Paul McDermott
PLATINUM

The World on Your Wall. We sell fine art travel photography - aerial, underwater, and everything in between. We produce limited edition prints with bespoke customizations for yachts and luxury homes. We ensure that your piece fits perfectly in your unique space via custom sizes, finishes, and framing to compliment the environment. Commissions and unpublished works available by request.

Website: https://www.pauliseverywhere.com

ENERGIA I SERVICIOS PARA EL BIENESTAR Y LA MOVILIDAD VILALTA CORPORACIÓN S.A
GOLD

Energy for wellness and mobility of people and companies

Website: https://www.vilaltacorp.com/

Evolution Yachts SL
GOLD

Evolution Yacht Agents is the leading-edge team of professionals dedicated to providing assured and quality support and services to yachts in all major Spanish ports and Gibraltar. Their reliable and friendly approach, as well as their personal touch and transparency, ensure assistance you can depend on and complete peace of mind for captains, crew and management.

Website: https://www.evolutionagents.com

VOLY GROUP
GOLD

Fintech provider Voly, is the only multi-currency accounting software solution, with a fully integrated Voly Prepaid Mastercard and FX Payment Platform, created specifically for the yachting and multi-asset industry. Providing financial management for yacht captains, crew, family offices and management companies.

Website: https://www.volygroup.com

ANGELS ON BOARD LTD
SILVER

Angels On Board helps superyachts maximise their guests' relaxation by providing the best massage, beauty and fitness therapists. Established in 2014, we supply wellness therapists for charters and owners' trips, and also offer a niche recruitment service for permanent spa and fitness crew. Our values are integrity, quality, and doing business as we do our treatments - from the heart.

Website: https://www.angels-on-board.com

ANUVU
SILVER

At Anuvu, we provide seamless connectivity and content services to superyachts backed by 24/7, white-glove technical support. As a global leader to the maritime community for 30+ years, we can guarantee the fast, reliable, experience you desire, which will protect your reputation and meet the expectations of all onboard. Contact us today to learn more at innovation@anuvu.com.

Website: https://anuvu.com

H&V YACHTING SARL
SILVER

H&V Yachting provides VAT, tax and customs planning for private and commercial yachts in the EU. In addition to routine services like importation, fiscal representation and VAT relief schemes for operations and refit works, H&V Yachting offers customized solutions including assistance during the sale of a yacht or an inspection by customs and other ad hoc procedures.

Website: https://www.hv-yachting.com

OmniAccess
SILVER

OmniAccess provides high speed satellite internet (VSAT), 4G/5G Data services & communication solutions to superyachts worldwide. Our data plans are flexible and can be adapted to charter guests' requirements on short notice with daily, weekly, or monthly upgrade options. We also offer live TV streaming, Cyber Security & onboard networking solutions, all supported by our 24/7 support teams.

Website: https://www.omniaccess.com

PALACE CREATIONS S.L.
SILVER

Founded in 2016, Nuva Yachts is one of the most innovative shipyards in the nautical industry. With a powerboat portfolio that ranges from a 6-meter model Nuva M6 Open, Cabin and Tender to an 11-meter Nuva M11 Open, Nuva has been praised by the international press and has been nominated for the 'Best European Boat of the Year' for two consecutive years in 2019 and 2020.

Website: https://NuvaYachts.com

PATRONAT DE TURISME COSTA BRAVA GIRONA
SILVER

Agrupación de puertos y entidades de promoción de la Costa Brava que acercan los grandes yates a los escenarios icónicos de esta maravillosa costa.

Website: https://www.premium.costabrava.org

Sabor Barcelona SLU
SILVER

Sabor's focus is on finding the best local and world-class produce. Our aim is to provide you with outstanding quality - both in the produce we deliver, and the level of service we pride ourselves on.

Website: https://sabor-provisions.com/

SMALLWOOD'S EUROPE SARL
SILVER

Inspired by the evolution of yachting since 1981, Smallwood's Yachtwear continues to innovate with design and technical features to provide choice, quality, good value, and service to all yachting professionals. Located in Fort Lauderdale, Antibes, and Barcelona, Smallwood's is a family owned industry leader positioned to service those who appreciate the international yachting lifestyle.

Website: https://www.smallwoods.com

INTERNATIONAL YACHT BROKERS ASSOCIATION
BRONZE

IYBA is organized to unite those engaged in the yacht sales and charter industry and for the purpose of promoting professionalism and cooperation amongst its members.

Website: https://iyba.org

The American Yacht Charter Association
BRONZE

The American Yacht Charter Association (AYCA) is committed to maintaining professionalism, integrity, communications and standardization in the business of the yacht charter industry. Our membership is committed to the highest standards of excellence to ensure that our enterprises are legal, safe and enjoyable for the customers that we serve.

Website: https://ayca.net
Sponsorship opportunities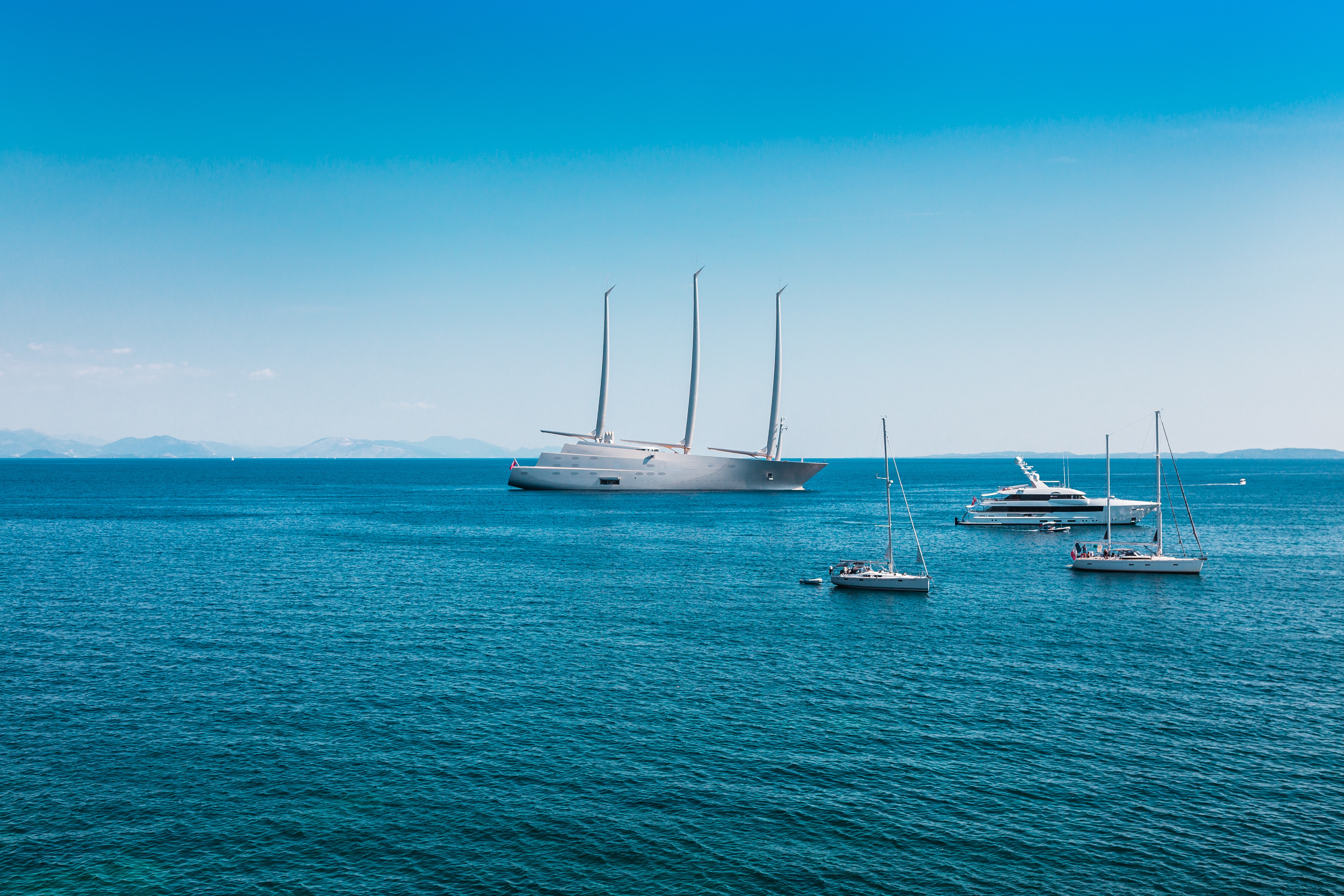 For this 32nd year of the Charter Show, the MYBA Charter Show Panel has produced a Sponsorship package with many options.
To talk through your options in more detail, please contact:
Laura Garcia, Events Manager – Marina Port Vell sponsorship@mybashow.com
Please note that acceptance of all offers of sponsorship will be subject to review by the MYBA Charter Show Panel.
---
---
---
© 2022 MYBA CHARTER SHOW. ALL RIGHTS RESERVED
MYBA