Our sponsors
A special thank you to our sponsors for their generous support.
OFFICIAL SHOW and CHEFS' COMPETITION
MEDIA SPONSOR

Robb Report is luxury without compromise, synonymous around the world with the best of the best.
For 40 years Robb Report magazine has served as the definitive authority on connoisseurship for ultra-affluent consumers.
Robb Report showcases the products and services available from the most prestigious luxury brands around the world, but it also provides its sophisticated readership with insights to a range of subjects including luxury automobiles, yachts, real estate, travel, private aviation, art, wine, fashion, watches, fine jewellery, and much more.
It is the essential luxury resource.
Website: https://robbreport.com
Name
Sponsor type
Company profile
BEGÜM YACHTING
PLATINUM

Begum Yachting is the largest super yacht and charter agent located all along the Turkish Coast.We have been providing the highest level of professional yacht agency and charter services with 25 years of experience,including owning a shipyard,provision supply and transfer companies,yacht charter & brokerage department,as well as various luxury sea limousines and sea planes for tour and transfers.

Website: https://www.begumyachting.com

BWA YACHTING S.A.
PLATINUM

BWA Yachting is a worldwide yachting services provider that exists to help captains, crew and managers with the increasing demands of managing a superyacht. Our global teams in the the Med, Northern Europe, Caribbean and the Americas offer a broad range of marine and hospitality services, our local knowledge, worldwide insight and advice, and provide assistance that simplifies lives onboard.

Website: https://www.bwayachting.com

PAUL MCDERMOTT
PLATINUM

The World on Your Wall. We sell fine art travel photography - aerial, underwater, and everything in between. We produce limited edition prints with bespoke customizations for yachts and luxury homes. We ensure that your piece fits perfectly in your unique space via custom sizes, finishes, and framing to compliment the environment. Commissions and unpublished works available by request.

Website: https://www.pauliseverywhere.com

SUPERYACHT AUSTRALIA
PLATINUM

Superyacht Australia is the peak body for the Australian Superyacht Industry. Our key focus is to develop and promote the South Pacific's international competitiveness as a destination for the global superyacht fleet; to increase visitations of superyachts to Australia; and to promote the capabilities of the Australian superyacht industry to service a visiting vessels' every need.

H&V YACHTING SARL
GOLD

H&V Yachting provides VAT, tax and customs planning for private and commercial yachts in the EU. In addition to routine services like importation, fiscal representation and VAT relief schemes for operations and refit works, H&V Yachting offers customized solutions including assistance during the sale of a yacht or an inspection by customs and other ad hoc procedures.

Website: https://www.hv-yachting.com

ANGELS ON BOARD LTD
SILVER

Angels On Board helps superyachts maximise their guests' relaxation by providing the best massage, beauty and fitness therapists. Established in 2014, we supply wellness therapists for charters and owners' trips, and also offer a niche recruitment service for permanent spa and fitness crew. Our values are integrity, quality, and doing business as we do our treatments - from the heart.

Website: https://www.angels-on-board.com

BRAEBURN WHISKY
SILVER

Braeburn Whisky specialize in the sale of investment-grade whisky casks to investors around the globe. Innovative technology, combined with a team of whisky investment professionals and enthusiasts, allow the company to build whisky portfolios that have, historically, helped to protect wealth and deliver strong capital growth to investors.

Website: https://braeburnwhisky.com/

COVERSHIP & YACHT
SILVER

COVERSHIP & YACHT, with a local presence in Monaco-Nice and Fort Lauderdale-West Palm Beach, is an international network of independant insurance agencies specialised in advising and sourcing the most efficient insurance solutions to protect the interests of the yacht Owners, Captain, their crew members and the industries of the superyacht community worldwide.

Website: https://www.covership.com

OCTO MARINE WATER TREATMENT
SILVER

We are the market leader in designing, supplying and maintaining water treatment products to the marine industry. We have agents worldwide directed from our base on the Cote d'Azur, the South of France, for fast service in Nice, Antibes, Cannes, St. Tropez, Marseille and Monaco. We also supply and service yachts in Italy along the Amalfi Coast, and by request we can be wherever you have a problem.

Website: https://www.octomarine.net/

PARADISO BARCELONA FLORAL DESIGN
SILVER

After 14 years of servicing the yachting industry in Barcelona, Tarragona, Vila Nova, The Balearics Islands and The South of France, Paradiso Barcelona Floral Design, founded by Marie Lynch, has established itself by creating unique and sophisticated floral designs. Through seasonal arrangements, we create atmosphere and enhance environments for people to enjoy and to leave a memorable impression.

Website: https://www.paradisobarcelona.com

PATRONAT DE TURISME COSTA BRAVA GIRONA
SILVER

Costa Brava Yacht Ports is an association of ports and organizations promoting the Costa Brava and bringing large yachts to the iconic scenery of this wonderful coast. The Costa Brava and Pirineu de Girona offer an array of possibilities to visitors attracted to the area by its climate, nature, cuisine, leisure, activities and the hospitality of its people, a destination enjoyable all year round.

Website: https://es.costabrava.org/

RIVIERA WINE
SILVER

Riviera Wine is your global wine partner in yachting, offering the complete solution to all wine needs on board. Be it wine supply, bespoke expert advice, WSET crew training and much more. What drives the Riviera Wine team is an urge to truly be of service to you, always do the right thing and spread their passion and knowledge for wine through all they do.

Website: https://www.rivierawine.wine

SMALLWOOD'S EUROPE SARL
SILVER

Inspired by the evolution of yachting since 1981, Smallwood's Yachtwear continues to innovate with design and technical features to provide choice, quality, good value, and service to all yachting professionals. Located in Fort Lauderdale, Antibes, and Barcelona, Smallwood's is a family owned industry leader positioned to service those who appreciate the international yachting lifestyle.

Website: https://www.smallwoods.com

INTERNATIONAL YACHT BROKERS ASSOCIATION
BRONZE

IYBA is organized to unite those engaged in the yacht sales and charter industry and for the purpose of promoting professionalism and cooperation amongst its members.

Website: https://iyba.org

THE AMERICAN YACHT CHARTER ASSOCIATION
BRONZE

The American Yacht Charter Association (AYCA) is committed to maintaining professionalism, integrity, communications and standardization in the business of the yacht charter industry. Our membership is committed to the highest standards of excellence to ensure that our enterprises are legal, safe and enjoyable for the customers that we serve.

Website: https://ayca.net
Sponsorship opportunities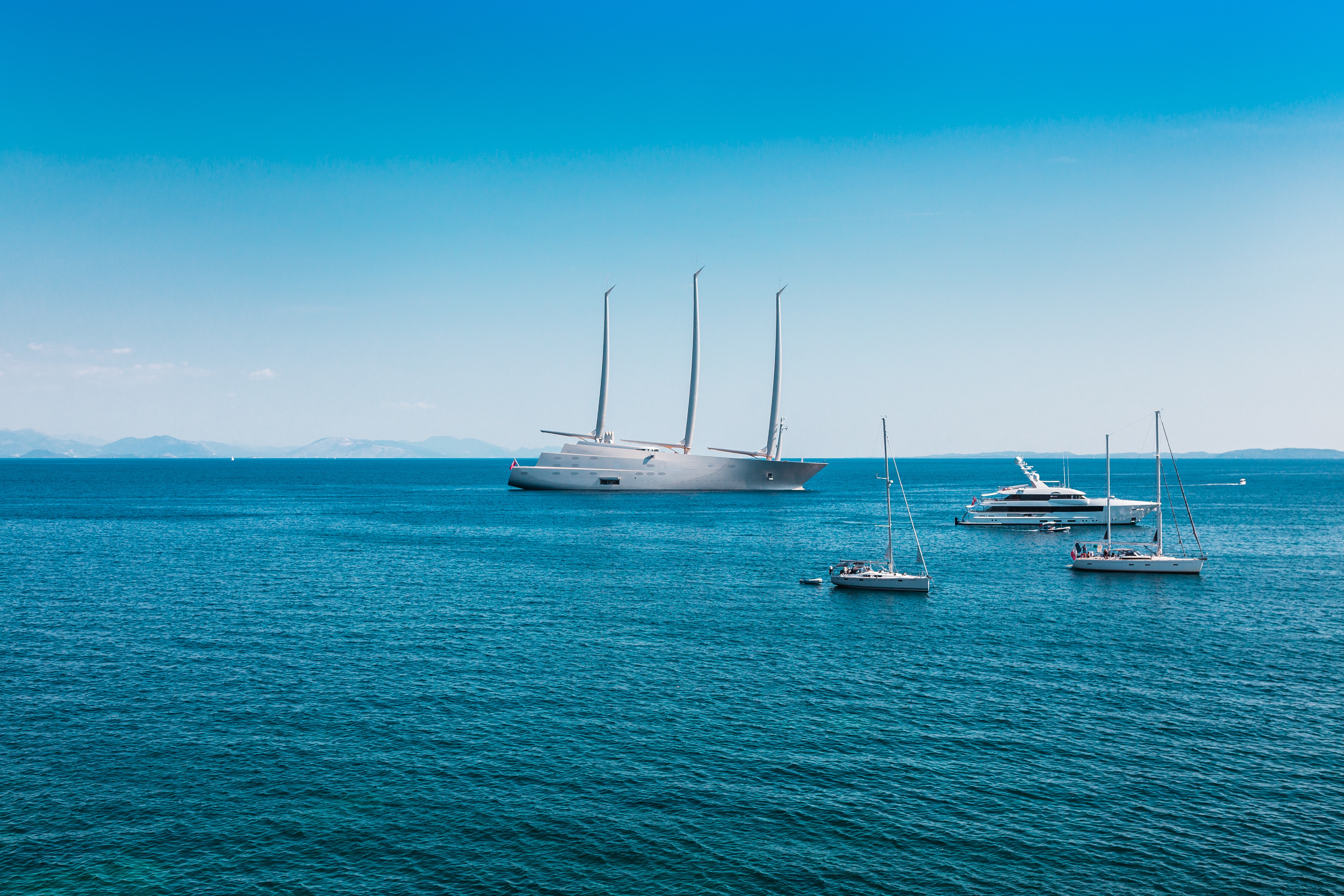 For this 34th year of the Charter Show, the MYBA Charter Show Panel has produced a Sponsorship package with many options.
To talk through your options in more detail, please contact:
Pesto Sea Group - Marina Molo Vecchio sponsorship@mybashow.com
Please note that acceptance of all offers of sponsorship will be subject to review by the MYBA Charter Show Panel.
---
---
---
© 2022 MYBA CHARTER SHOW. ALL RIGHTS RESERVED
MYBA